The Spain-USA Foundation
Established in 1999 to promote, support and develop a wide array of Spanish cultural and educational activities in the United States, the Spain-USA Foundation is a 501 (c)(3) organization, compliant with the District of Columbia's Nonprofit Corporation Act.
Its nonprofit status allows the Foundation to solicit and accept donations and sponsorships from institutions and individuals in the U.S. and Spanish business communities.
Leadership
The Spain-USA Foundation is assembling a cabinet of leadership committees whose members will support Spain House in various ways, and the campaign to build it.
Help us recover the splendor of this D.C. landmark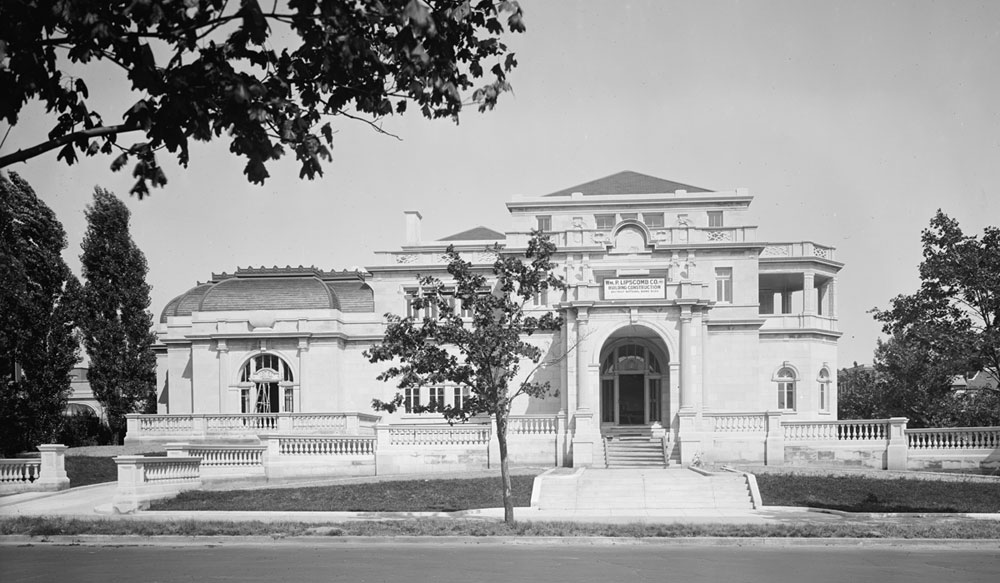 16th & Fuller Streets. Mrs. Henderson's latest addition to 16th St. From the Library of Congress, Prints & Photographs Division, LC-DIG-hec-14450; Harris & Ewing Collection.
The 16th & Fuller Mansion
Located in the 16th Street Historic District, this magnificent mansion, designed by renowned American architect George Oakley Totten, was erected by Mary Henderson in 1922 as a memorial to her son and a residence for the Vice President of the United States. Mary Henderson was the wife of Missouri Senator John B. Henderson, who introduced the thirteenth amendment to the Constitution that abolished slavery. After the Senator retired in 1877, John and Mary Henderson returned to Washington and purchased dozens of lots outside the northern boundary of the city in the area known as Meridian Hill in the current Columbia Heights Neighborhood.
Due to the expense of the upkeep, Congress declined the gift. In April 2, 1927, the Beaux-Arts Mansion was purchased by the Government of Spain, as the residence of the Ambassador until late 1990s, when a new residence was inaugurated on Foxhall Road.
Now, the Spain-USA Foundation is assiduously working with the Embassy of Spain to prevent further damage to this noteworthy house, and return this Washingtonian landmark to its original splendor.
Donate now!
Make individual or corporate donations. Click on the Donate Now button below to make your contribution online or mail your check to:
Spain-USA Foundation

2375 Pennsylvania Avenue
N.W. Washington, D.C. 20037